On Tuesday, June 6th, 2023, the partners of the IMAGINE project gathered at Gentofte Hospital in Copenhagen for an insightful qualitative workshop. The workshop aimed to provide specialized training to professionals in the project group on qualitative research methods and conducting semi-structured interviews. By conducting these interviews, the goal is to gain a deep understanding of the experiences, beliefs, attitudes, and behaviors of nursing home staff regarding infection prevention. Additionally, the project team aims to identify the factors that facilitate or hinder effective infection prevention and antibiotic management in nursing homes across our target countries.
To ensure the success of the workshop, Alexandra Brandt Ryborg Jønsson, an anthropologist and expert in qualitative methods, was invited. She assisted in developing interview guides for the semi-structured interviews and provided comprehensive training on qualitative research techniques to our project group.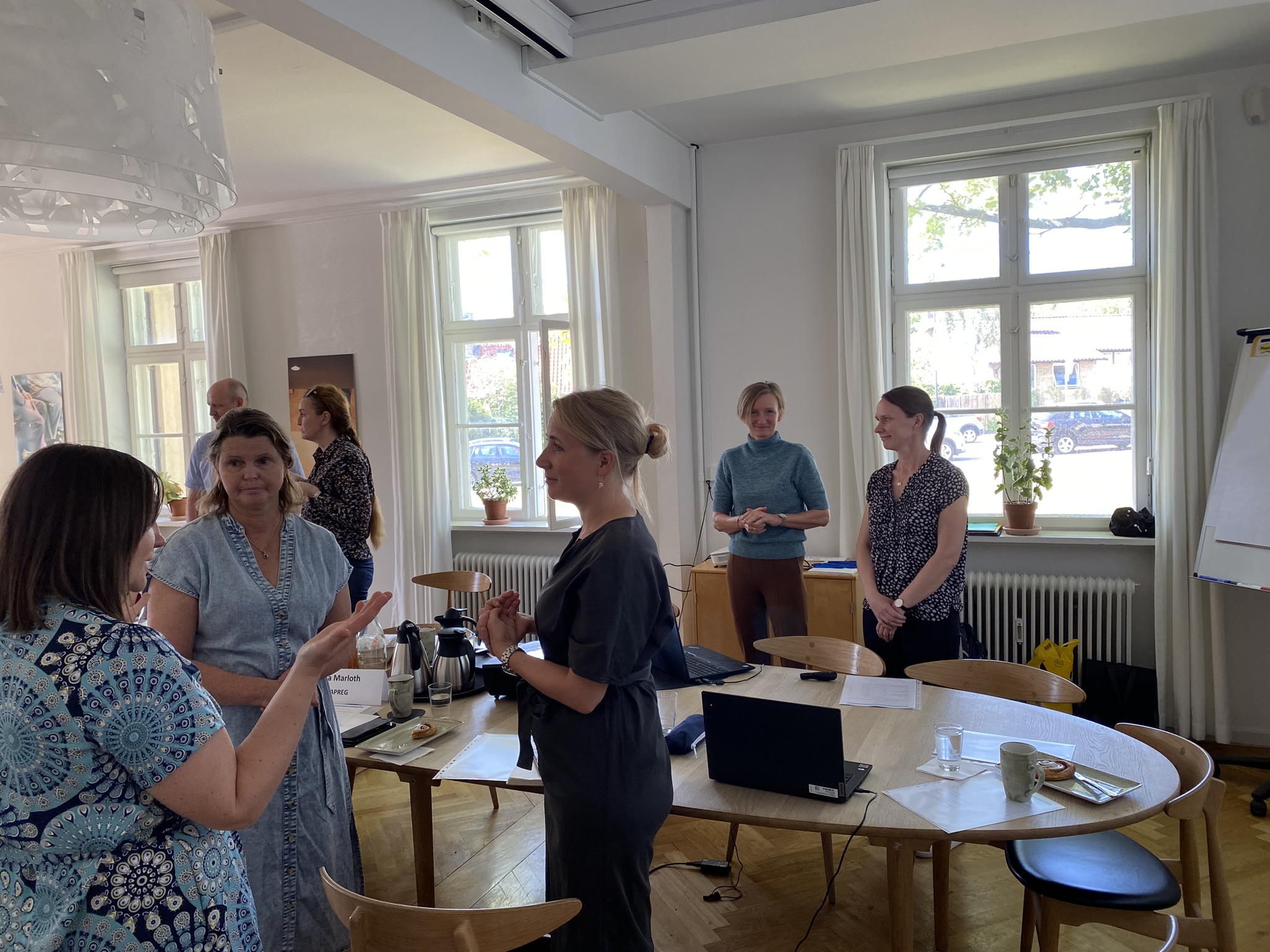 Discussions & theoretical and practical knowledge 
The workshop commenced with practical information about the process, presented by Marie Theut, a PhD student who developed the interview guides and will analyze the qualitative data obtained from the interviews.
During the first half of the workshop, the participants engaged in lively discussions about the contributions of the qualitative study to the IMAGINE project. They also received theoretical and practical knowledge on how to conduct effective qualitative interviews. In the second half, the participants actively practiced the interview techniques by conducting mock interviews with each other.
Overall, the workshop was incredibly fruitful, providing valuable insights and knowledge. We are excited about the valuable insights we will gain from these interviews and how they will contribute to improving infection prevention in nursing homes.